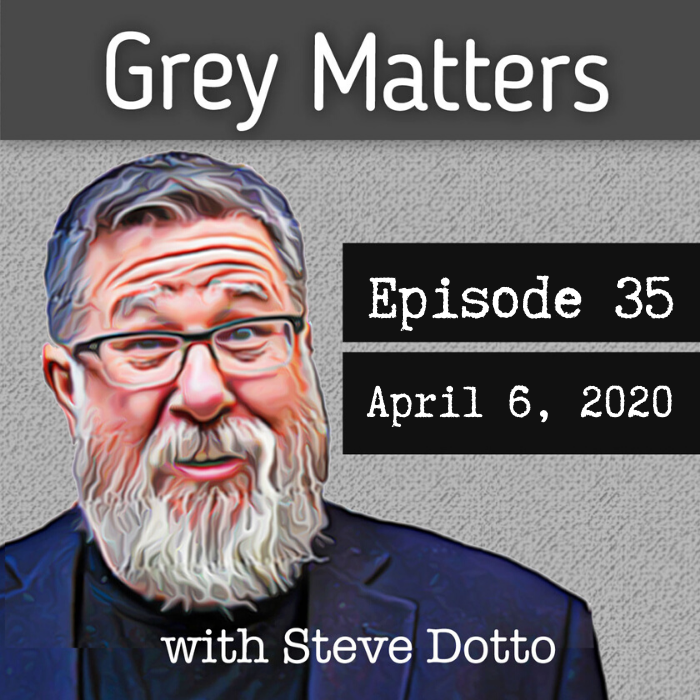 Like you, I am having trouble seeing anything without the Coronavirus filter.
It is having an impact on every aspect of our lives and may well become the defining event of the first half of the century.
We need to gourd our own mental health before we can even start devising a strategy to protect our business.
Links form this episode:
Grey Matters is made possible through your generous support!
All our other Links Worth Visiting!